Reasons to Come!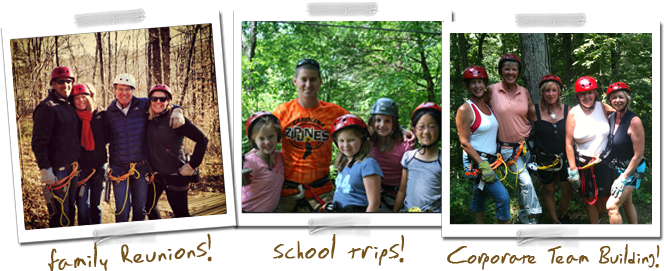 The thrill of canopy ziplining and so much more!
Spend the day with us and you'll not only experience the thrill that our Zipline tours have to offer, but you will also discover that we offer even more when your two feet are planted firmly on the ground!
Our facility is situated on 26 acres of some of the most beautiful creeks, meadows, and woods that North Carolina has to offer. Our location is complete with a covered picnic pavilion, and a conference room located in our office, helping to make your corporate meetings a truly unique experience!
Our facility has also hosted school field trips, youth groups, retreats, family excursions, weekend escapes, birthday parties, anniversaries, scouting events, corporate team building, collegiate team building, church organizations, or how about that "bucket list"?
We have great group rates that can meet most budgets. If you have any questions we invite you to call us directly at (336) 972-7656. We look forward to seeing you! Come and spend some time with us and make memories that will last a lifetime!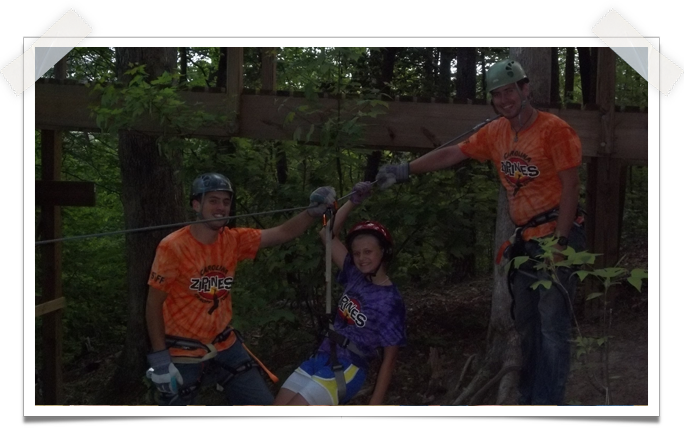 Our Team
Our standards follow ACCT standards and certifications. We are third party inspected and an arborist inspects our trees yearly.  Our guides are the best in the industry. Not only do they have hours of training, and safety, they are also the most enjoyable people to be around. You will feel safe and secure, not to mention having the time of your life with our staff , your friends and family. You will also make new friends on your tour that sometimes go beyond your two hour experience as you exchange pictures, videos and memories with each other.