Our History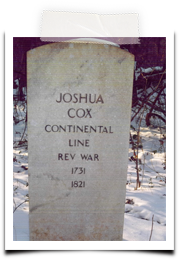 The Property
Carolina Ziplines Canopy Tour is located on a truly unique destination. Now 26 acres it was the active farm and homestead of RJ Reynolds great-grandfather Joshua Cox (1731-1821. That's right 90 years old). Joshua Cox was a trainer of the local Patriot Militia Men in the Revolutionary War and was instrumental in establishing freedom for North Carolina from the British. The North Carolina government put a headstone for Joshua Cox in the cemetery located on the farm that is being restored. Lots more history if you come.

Where it all began
Carolina Ziplines Canopy Tour was the passion of Robert and Joanna Nickell. After multiple visits to Costa Rica the vision for Carolina Ziplines Canopy Tour was born. Conception to completion was eight months of ducking vines, climbing large trees and hauling heavy cables through the forest. The first zipline canopy tour of it kind in North Carolina and possibly the entire east coast was opened.
The Bollman Family
Keith and Barbara Bollman with some of their children & grandchildren.
In 2010 Keith and Barbara Bollman brought with them their 12 children and 18 grandchildren to liven it up a bit. A pictures worth a 1000 words*, and NO they do not all live at home. Just 3 daughters who may help guide your tour. We invite you to come and be apart of our family and the adventure. Visit the mountains. We are closer than you think and more fun than you can imagine.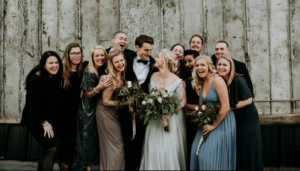 Keith and Barbara Bollman's 12 children.      (+ John)